Speaker of Brynn Shander
Adult Human Woman
Pragmatic,Serious,Uptight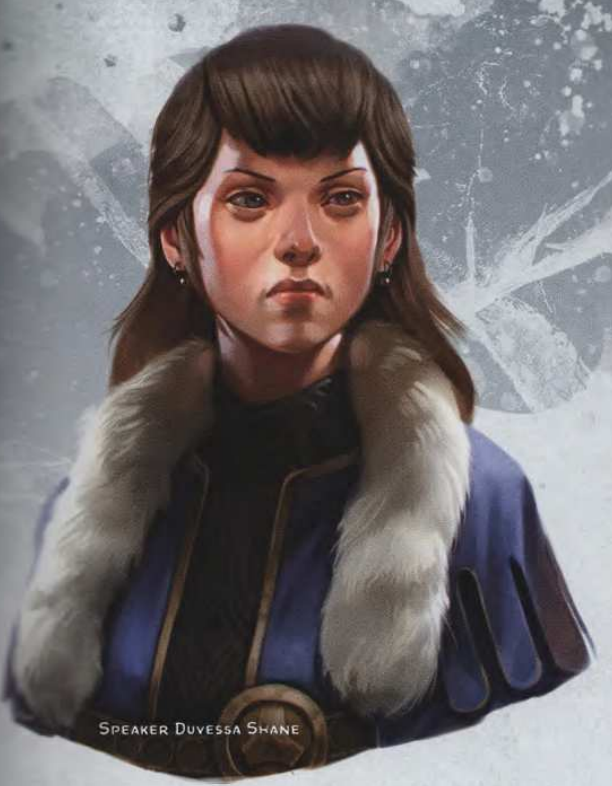 You ask why I consort with the Brotherhood? Because these mages bring power, and power alongside unity, is what we Dalefolk need is to survive... And surviving this winter is all I care to see through... Unfortunately, this sentiment is not shared amongst all speakers.