Making friends in Good Mead
On the road eastward
The party left Targos the dawn after dispatching Sephek Kaltro before news about the scuffle at the warehouse spread. They decided to head to Easthaven to follow Arcane Brotherhood activities as well as pursue several quest leads in the paper. Notably, they deduced Cora Mulphoon's lost son Huarwar, who was last seen with shady figures, may be located in the sanctuary stronghold of Caer Dineval or ruins of Caer Konig.
#ColdHeartedKiller Passing through Bryn Shander, Fern kept her hood up, perceiving a wanted poster describing a duo of tiefling and bugbear dog thieves. Seeking Hlin Trollbane, the bounty huntress who hired them weeks prior to find the killer, the party, less Fern, went to Town Hall. Here Sheriff Southwell greeted them. Trollbane had given the sheriff the bounty to dole out to the adventurers... which he would have granted if Hazel didn't let slip that she was friend with the dog thieves. Deception failed, the two parties agreed to let the payment slide and call it all water under the bridge.
The party visited Kadu's Wondrous Scrolls and met the aloof proprietor Kadu, a bespectacled gnome who dealt in scrolls for the plane shifting wizarding world. Azgul took note of her disarray, and she admitted to be frantically searching for a copy of Scroll of Plane Shift, already missing her summer vacation. Kadu offered her scroll crafting services to the group.
Making friends in Good Mead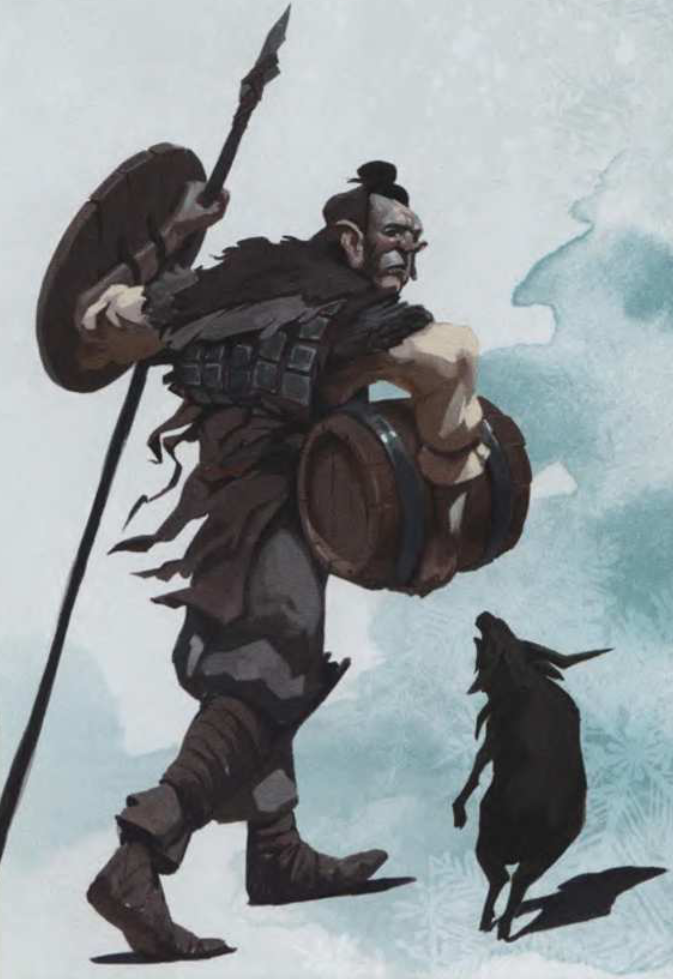 XP
Loot
A peaceful conscience. ~ No longer wanted for stealing sled dogs!
---
❮ 12 · Chronicles · 14 ❯
Journal: Chronicles | Quests | Characters | Battles | XP | Loot | Calendar